Our Clients are always confident in our services and performance, the following are example of the goods and products that we always serve the services: Industrial goods, raw material, machinery, engines, mechanical, automobile, testing tools, shock absorber, cars, trucks, trailers, semi-trailers, equipment, car accessories, chemical, valves system, suspension, inflammable product, firework, hazardous material and articles or even personal use item and etc.

The Customs Services
With experiences staff member, we could help you to clear all products as a import and export guru.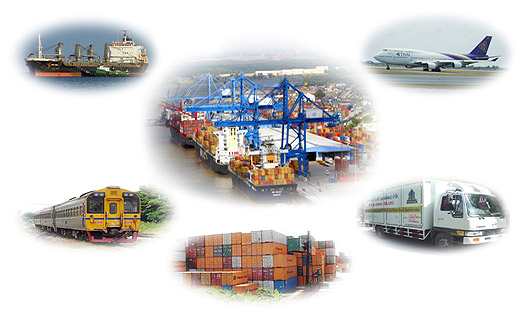 - IMPORT-EXPORT GENERAL
- I-EA-T FREE ZONE
- FREE ZONE
- BONDED WAREHOUSE
- TRANSSHIPMENT CARGO
- TRANSIT

We perform service at any port and inspect all sectors both inbound / outbound both air and sea even cargo is not in full cabinet, products under the ATS Car Net, Product Tech Division. Product Weight / overload, product handling side hull And / or products for trade show exhibition, especially the transit through Thai border of goods ig. Cambodia, Laos, Malaysia, Myanmar and Vietnam including all various types of tax services

- Tax refund
- The tax refund under Section 19 bis
- Certificate of Origin
- Carry out the tax benefits of the Customs
- Service - Post Products Free Zone
- Benefits of import - export, such as J-TAPA, ASEAN-CHINA, AFTA,

AUSTRALIA, NEW ZEALAND, KOREA
- Licensing services contact all government agencies
- Domestic Delivery and the border checkpoint
- Service Counter


Bureau of Customs border checkpoint.
The shipping lines to Myanmar.





Customs border checkpoint.
The shipping lines to Vientiane